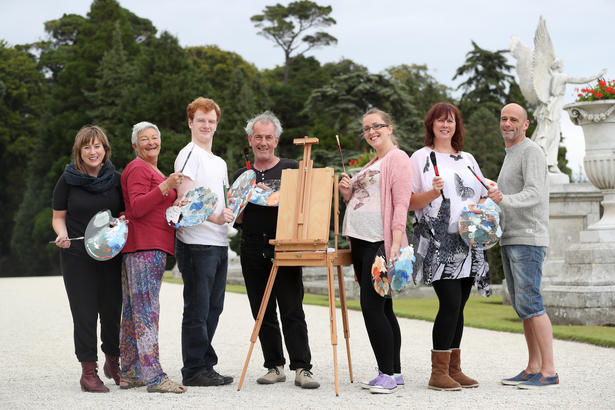 A host of Asian broadcasters, including Discovery Asia, has picked up a range of series from London-based distributor TVF International.
Discovery Asia has acquired pan-Asian rights to Chef Exchange (10×30′), Singapore on Film (2×60′) and Beach House Pictures' Raffles: Remaking an Icon (2×60′), while Al Jazeera has picked up single documentaries Pakistan's Fake Degree, Dying for Gold and Fighting Slavery from Space for its 101 East strand.
Newly launched pan-Asian channel Tech TV has picked up programmes including the latest seasons of CBS series Innovation Nation and CNBC's Pop Up Start Up (6×50′).
Japan's pubcaster NHK has licensed the HD and 4K rights to BBC4's single doc A Year in an English Garden for its satellite and cable feeds, as well as its VoD platform NAME.
In South Korea, pubcaster MBC has picked up 17 hours of 4K content including single doc The World's Most Powerful Telescopes and historical miniseries Empires of Silver (3×59′), while the Korean Forces Network has taken a package of military titles including Raw Recruits (10×45′), produced by Burning Bright for the UK's Channel 5.
Also in South Korea, Soom Channel, which recently started broadcasting on the KT Olleh IPTV network, has acquired a package of lifestyle content including RTÉ's Painting the Nation (2×60′, 8×30′), while Aceone Media has licensed the rights to Bloomberg's Peer to Peer (43×24/42′) and YNTV has opted for Gold: The Story of Man's 6,000 Year Obsession (2×52′).
In Hong Kong, broadcaster TVB has licensed a package of programmes including single doc Singapore's Secret Forests with David Attenborough, Thailand's Great Spaces (6×30′) and shortform series 101 Easy Japanese Recipes.
Meanwhile, in the Philippines, ABS-CBN has bought Mediacorp's Glamping Adventures (8×30′) and season five of Luxe Asia (10×30′).
Cineplex Thailand has licensed a package including Sky Italia's Hidden Italy (15×25′), RTÉ's Building Ireland (12×25′), ABC's The Bikes of Wrath (6×50′) and CBC's single doc The New Science of Food.
In Vietnam, national broadcaster VTV has licensed 70 hours of programming, while Fim Plus signed for a 4K package including Prime TV's Ocean Predators (4×44′) and S2 of Animal Planet's Dog's Best Friend (12×22′).
Also in Vietnam, pay TV broadcaster SCTV has bought a 54-hour package, including several shortform cooking series, such as Video Cookbook (251×1-5′), Simply Delicious (43×1-7′) and space series Cosmic Odyssey (6×52′).
Finally, in Malaysia, media giant Astro has picked up rights to a number of 4K programmes including Beach House Pictures' Aerial Asia (4×60′), Arte-commissioned Isles of the Queen (10×60′) and BBC science special The Amazing World of Gravity (2×60′).
The deals were negotiated by TVF International Asia-Pacific execs Julian Chou-Lambert, Catriona McNeish, Samuel Joyce and Serafina Pang. Pang joined the independent distributor earlier this year following a stint at Vice China.