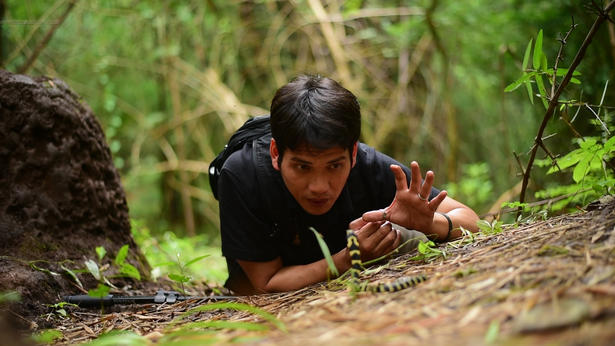 Discovery in Asia, Turner and ABS-CBN in the Philippines and Al Jazeera in Malaysia have all picked up programming from factual specialist TVF International ahead of next week's MipTV.
Discovery Networks Asia-Pacific has acquired Arte's Magnificent Megacities (5×52'), UK indie Grammar Productions' Burma's Lost Royals (1×56') and PBS's Islamic Art: Mirror of the Invisible World (1×57'/1×84') for Central and South Asia.
Turner in the Philippines has taken TNT's basketball competition show The Dunk King (8×60'), while ABS-CBN has picked up the latest season of Channel NewsAsia travel series Luxe Asia (30×22'). Fox in India has also taken Luxe Asia, in addition to Turner-owned truTV's male-skewing lifestyle series Upscale with Prentice Penny (12×23').
Hacked: The Bangladesh Bank Heist (1×48') has been picked up by Al Jazeera's Malaysian office, while Thailand's Next Step has acquired the latest season of World from Above (14×26') and CBS-commissioned The Henry Ford's Innovation Nation (26×22').
Finally, TVF International has agreed a deal for 100 hours of programming for a new channel from Myanmar's Mizzima Media
The distributor will be presenting a slate of more than 100 hours of new programming at MipTV in Cannes, including Asian-produced series such as The Snakemaster (26×43'), crime and investigative programme Undercover Asia (16×48') and blue-chip wildlife series China Wild.
From C21 Media