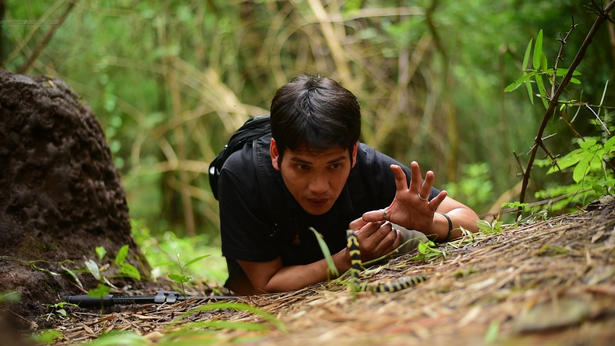 In unscripted television circles, much has been said and written about South Korean formats, the highly ambitious factual and frequently rule-breaking format business in China, and the increased international outlook of Japan.
But elsewhere in Asia, in countries like Thailand and Vietnam, there is a burgeoning unscripted sector ready to boom and be a source of IP for broadcasters around the world.
"We are in discussions with many European production companies, particularly in the UK, about doing coproductions," Kulrapeekorn said. "Our aim has always been to find a partner to help us bring Asian stories, not just Thai stories, to the rest of the world. The best way of doing that is to find a Western voice and somebody who understands the market to help us bring the stories out of Thailand."
The deal is one of several in the pipeline with European prodcos. London-based TVF, for example, is already adapting Burapha's Steve Irwin-style character-driven nature show The Snake Master.
"The world needs to hear more from Asia," Kulrapeekorn says. "You hear so much from China, Korea and Japan. There's no reason why Thai stories and Far Eastern stories can't come to the rest of the world. For decades we have received Western stories on our side. It's one world when it comes to storytelling in non-fiction."