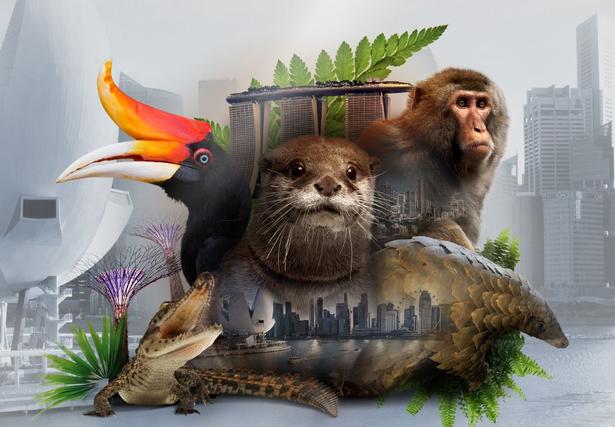 The world of international factual co-production continues to be rife with delays and competing priorities, but proactive distributors and new funding partnerships are signaling a new frontier.  
As broadcasters' factual commissioning budgets have struggled to grow, the international co-production model in which production budgets are painstakingly pieced together across numerous broadcast partners is proving to be de rigueur, with key advances being made by some producers and distributors.
Singapore-based Beach House Pictures has completed around 25 co-productions across Asia – 10 of them with Chinese partners.
Speaking at a World Congress of Science and Factual Producers panel "Hands Across The World: How To Get The Most Out Of Co-Production" in Brisbane, Australia, on Tuesday (November 27), managing director Jocelyn Little said the business, which was acquired by Canada's Blue Ant Media last year, is increasingly looking to partner with ad agencies.
"When we set up the business, we tried to focus on co-productions because Asian budgets tend to be lower. We have been starting to work with ad agencies and co-produce with them to fund content. We're also working directly with brands, and want to be open to different styles of partnership."
Little, whose credits include the David Attenborough-narrated Wild City, said the primary criteria is to "start from a broadcast perspective".
"If you can get the broadcaster and brand partner aligned, then [the producer] can come in, but you need to discuss up front what the broadcaster wants. Some brands are now open to being associated with content, and don't need to be directly in the content, so that opens doors."
Elsewhere, TVF International MD Harriet Armston-Clarke discussed the distributor's early involvement in Scottish producer Matchlight's Empires of Silver, which explores how the silver trade expanded out of China to grow the wealth of international cities such as Boston, Hong Kong and Manila.
Matchlight approached TVF having secured most of the funding for the film from Beijing-based investment group Ever Infinity.
"Matchlight came to us saying they wanted the project to be international and for it to get seen," said Armston-Clarke, adding that the distributor was across every aspect of the project, including oversight of recon shoots in London and script supervision.
"This a project coming out of China that was not commissioned by a Chinese broadcaster or platform. It was a real opportunity to have a Chinese perspective on Chinese history, without the baggage of being made by Western channel, and all of the weight that comes with that.
"However, without anyone at the helm, that is where [TVF] came in, to make sure that the story was international enough."
WCSFP kicks off with new Netflix exec on the ground
The World Congress of Science and Factual Producers, which moves locations around the world each year, kicked off its 26th edition on Tuesday (November 27) with around 550 delegates.
The gathering unites producers, commissioners and distributors across natural history, science and history to discuss the latest trends in specialist factual. The event, which has a strong public broadcasting backing, continues to be dominated by the likes of PBS, BBC and ARTE, but has seen a growing digital presence in recent years, with the 2017 San Francisco edition boasting a 'Silicon Valley' theme.
This year, Netflix sent LA-based Sara Edelson (pictured left), former development head for The Ivory Gamefirm Vulcan Productions who joined the global SVOD as manager for original docs in June.
Other digital players on the ground include Singapore-headquartered doc streamer iwonder and Chinese digital giants Bilibili, Youku and Tencent.
Tencent's senior partnership manager Stephanie Sun said that the Chinese platform has around one billion users, with a target 18-29 year-old demo that is increasingly tuning in to science and natural history programming.
While the firm's first international co-production was Planet Earth II– for which, TBI understands, they contributed around 10% of the budget – they are increasingly open to new collaborations.
Though it is ideal for producers to approach Tencent with some financing secured, "good stories are important," said Sun. "The more details we get and the quicker we can understand, the quicker we can get started."
Reversioning headaches
Elsewhere, discussing Oxford Scientific Films' co-production Wild Korea (2 x 60 minutes) with Terra Mater Studios and South Korean prodco CJENM, Oxford CEO Clare Birks noted that the team ended up making three versions of the film – which aired earlier this year – for BBC Two, CJENM and Buzz.
Noting that the BBC boarded the project "very, very late in the day", Birks said: "We made one film for [distributor] Terra Mater, but the BBC wanted something different, with a slightly different sensibility. Make sure you budget for all the partners involved."
Jae Hyuk Lee, SVP of global production and CJ Factual Studios for CJ ENM, noted that while entertainment and drama are thriving, factual production is still "a work in progress" out of South Korea, and attempts are being made to expand the market, for which there is significant government funding available.
Lee said that most funding was already in place for Wild Korea (pictured) via government backing ahead of assembling international co-production partners.
Meanwhile, the team behind ARTE and US SVOD CuriosityStream's The Living Universe detailed how the CGI-heavy French-Australian co-production (4 x 60 minutes/1 x 90 minutes), which chronicles the search for new life forms across the galaxy, took five years to finance.
Produced by Australia's Essential Media Group and Zed, the project has a pricetag of US$7m and was in production for 2.5 years after cycling through US partners including PBS science strand Nova and cable network Smithsonian Channel, which both joined up and subsequently dropped out ahead of CuriosityStream's involvement.
While the team initially hoped to make one version of the project, it became clear that multiple versions would be required.
"We thought that science is universal, but it's not. What is universal are the needs of broadcasters. When we realised we were going to do two versions, we tried to fight it, but in fact that was a mistake that cost us time and money. If you can, figure this out early, and do multiple versions from the start if that's right for you," said Zed producer Christine Le Goff, who was Skyped into the session.
"Co-production can be a kind of dance: when one partner is ahead, they have to pull back and wait for the others to get to their level and then move together."
Le Goff emphasized that face-time between co-production partners is paramount to healthy working relationships.
"You have to see each other. You can do as many emails and Skypes as you want to but things can always fall into a black hole. Money for travel always feel it's money wasted, but in fact it's not," she said.
Ultimately, Essential Media funded the majority of the production, contributing $4.7m, while Zed put up $2.3m.