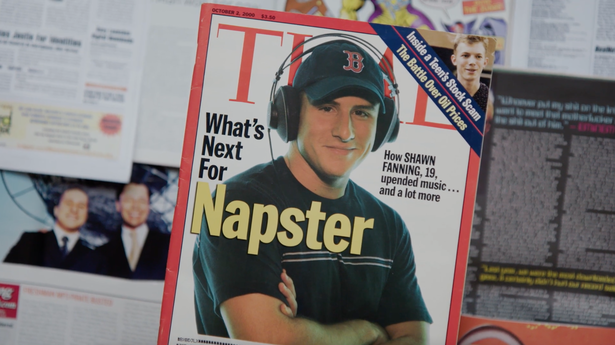 As we gear up for another trip to Cannes, Realscreen shares its picks of projects heading to the market that are worth scoping out.
System Shock: How the MP3 Changed Music
Partners: Bloomberg; distributed by TVF International
Length: 1 x 74 minutes; 1 x 50 minutes
Premiering: TBD
Rights available: All rights excluding In-flight & Shipping and clip rights in all territories excluding U.S.
Just in time for the 20th anniversary of the launch of Napster, this doc tracks the rise of what came to be known as a giant killer — the MP3 file format. In 1995, a German PhD student discovered a way to compress audio without losing fidelity (although some vinyl aficionados may take issue with that assertion), and as word spread among tech geeks the world over, so too did the use, and sharing, of MP3s. Meanwhile, the global music industry, seemingly unaware of a fledgling digital music business developing under its radar, made several attempts at stuffing the genie back in the bottle, to no avail. This film is an enlightening document of the tornado that leveled an industry while simultaneously creating a new one.
Asia in the Great War
Partners: Babel Studios and ECPAD; distributed by TVF International
Length: 4 x 48 minutes
Premiered: November 2018 (Channel NewsAsia)
Rights available: All rights worldwide
Close to two million men were recruited from across Asia to fight in World War I, and this four-part series explores the myriad stories within that statistic. From the Indian soldiers joining what came to be called The Forgotten Army to the Vietnamese fishermen who were under the French empire, and from the efforts of the Chinese Labour Corps to the important role the Japanese Navy played within the Alliance, this series places its focus on the sacrifices made by the various Asian forces, and the impact the conflict would ultimately have in each territory.