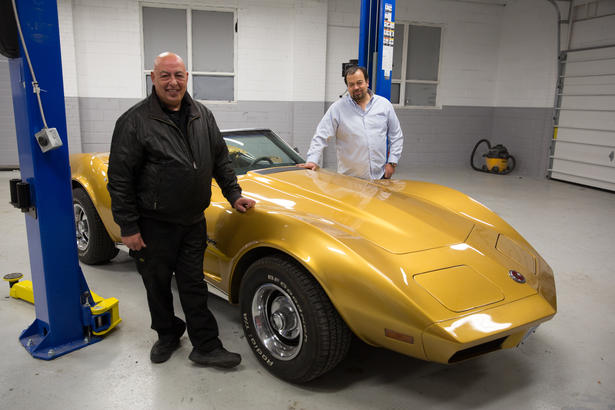 France Télévisions, Arte and TF1 acquire multi-hour unscripted packages
A range of French broadcasters have picked up 100 hours worth of factual content from distributor TVF International.
Public broadcaster France Télévisions has acquired aerial travel documentaries The World From Above (14 x 26-minutes), Thailand From Above (2 x 60-minutes), Vietnam From Above (1 x 60-minutes) and Laos From Above (1 x 60-minutes).
Elsewhere, Arte acquired Matchlight-produced Empires of Silver (3 x 60-minutes) and picked up the rights for BBC Studios Documentary Unit's special Basquiat: Rage to Riches (1 x 52-minutes), while TF1 has taken a range of history and arts titles for its Histoire channel.
These include Channel 4's Jesus' Female Disciples (1 x 47-minutes), BBC4's The Man Who Shot Tutankhamun (1 x 60-minutes), Channel NewsAsia's The Asian Century (8 x 48-minutes) and China on Film (2 x 48-minutes), along with NHK/British Museum co-pro, Hokusai: Old Man Crazy to Paint (1 x 59-minutes).
For its environmental channel Ushuaïa, TF1 has bought The Snake Master (26 x 45-minutes), produced by Thailand's TV Burabha and re-versioned for the international market by TVF, natural history special Rise of the Great White Shark (1 x 50-minutes), Discovery/UKTV commissioned Frontier Borneo (10 x 23-minutes) and space title Voyage of Curiosity (1 x 52-minutes).
Elsewhere, RMC Découverte acquired Blink Films' Classic Car Rescue (14 x 60-minutes), and Fox-owned Voyage also licensed programming from TVF's aerial strand including Aerial Asia (4 x 60-minutes) and Korea From Above (2 x 52-minutes).
Finally, cable operator Planete+ has licensed Smart Cities (8 x 23-minutes), PBS' Extreme Realities (1 x 54-minutes) and the David Attenborough-narrated Wild City (4 x 60-minutes), which produced by Blue Ant Media-owned Beach House Pictures.