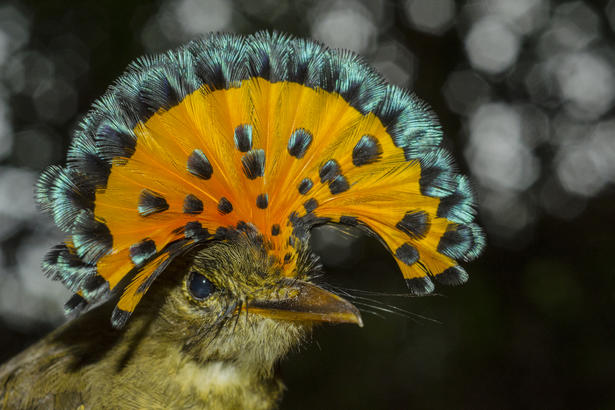 TVF International is bringing a full slate of factual programming to MIPTV this year, with 150 hours of brand-new content that focuses on science, history and wildlife offerings, including New Species.
New Species, an Arte/ZDF/Globosat co-pro ten years in the making, follows an unprecedented expedition into the Amazon's Serra da Mocidade National Park, a journey that resulted in the discovery of 80 new species of animals, insects and plants. Also on TVF's wildlife slate is one-off Singapore's Secret Forests with David Attenborough from Beach House Pictures and Mediacorp.
TVF's science programming slate highlights Apollo's New Moon. The Thomas Lucas Productions film celebrates the 50th anniversary of the moon landing, featuring updated archive footage from the event and using CGI to map out the future of lunar missions and human exploration in space. Another science title from TVF is the BBC documentary You, Me and Eugenics, which explores the ethics behind genetic manipulation.
On the history side of the slate is Rare TV-produced BBC franchise Digging for Britain, the eighth season of which will be airing later this spring. Four-parter Asia in the Great War examines the efforts and sacrifices made by Asian countries during WWI, and System Shock: The Birth of the MP3—which arrives from Bloomberg just in time for the 20th anniversary of Napster—takes a look at how an audio breakthrough brought a billion-dollar industry to the brink of collapse.
On the factual entertainment front is long-running series Winter Road Warriors, which TVF has recently added to its offerings. The show follows a family-run snow removal business on their quest to keep the roads clear, even if Mother Nature has other ideas. TVF has also added ITV4's Ali Hamidi-fronted Monster Carp from the U.K.'s Korda and art-centered action-adventure show Art Attack from U.S.-based Red Line Studios.
TVF's head of acquisitions, Will Stapley, said: "We are not only bringing a larger catalog than we did to October's MIPCOM, but also one brimming with the highest quality factual programs that are topical, timely and relevant to a global audience."
Find out more at TV Real