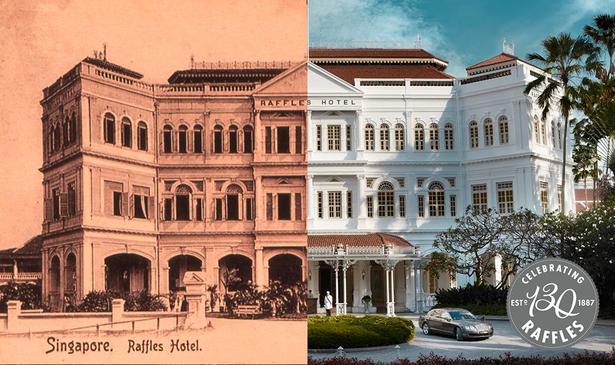 TVF International and Beach House Pictures have strengthened their partnership, with the distributor launching two new factual titles from the Singapore-based producer's catalog.
Singapore's Secret Forests with David Attenborough (1×48 min.) explores the unique wildlife species living in the city-state's urban rainforest, and the two-parter Raffles: Remaking an Icon follows the ongoing restorations of the iconic Raffles Hotel in Singapore. Both titles were commissioned by Mediacorp's Channel NewsAsia, with whom the distributor recently secured an exclusive first look deal.
TVF has already secured a raft of sales for both titles. BBC America and Sky U.K. snapped up Singapore's Secret Forests, the latest in Beach House's Wild City: Singapore franchise. In Australia, ABC picked up premiere rights, with Discovery Australia & New Zealand and Southeast Asia also securing the David Attenborough-narrated special.
Raffles: Remaking an Icon has been picked up by Discovery in Asia, and across Australia and New Zealand by Foxtel Lifestyle, SBS and Choice TV. RTL Netherlands and Medialaan Belgium are the first European channels to jump on the two-parter.
TVF represents several other programs from Beach House, including UKTV & Discovery commission Frontier Borneo (10×23 min.), Discovery's Detox! (2×48 min.) and Channel NewsAsia's The World's Best Airport: Changi (4×46 min.) and Aerial Asia (4×48 min.).
Jocelyn Little, managing director of Beach House Pictures, said: "In an age of constant disruption, our partnership with TVF has been amazingly easy and productive. And that's because we share the same personalities, values and are committed to creating innovative and high-quality content."
TVF International Acquisition Manager Julian Chou Lambert said: "Beach House Pictures has established themselves as one of the top factual producers in Asia, and indeed the world. Combining quality and a diverse slate with an ability to tell Asian stories in a global way, they are ideal partners for TVF. We're delighted to continue bringing their unique programs to audiences across the world."