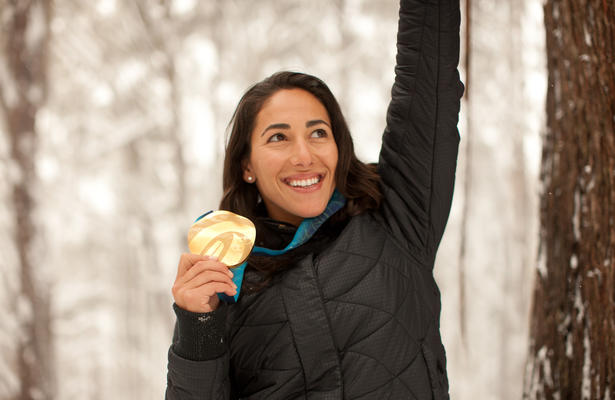 TVF International (UK) has reported a record year of sales to inflight and ancilliary markets.
The distributor closed a flurry of sales for its award-winning sports doc, The Will to Fly (52'), which was licensed by more than ten airlines, while British Airways also recently picked up The Bikes of Wrath (100'), which won the People's Choice Award at the BANFF Mountain Film Festival, in competition against the Oscar-nominated Free Solo. Other in-demand singles include the BAFTA winning Basquiat: Rage to Riches (60') which was shown onboard Singapore Airlines and KLM, Living the Game (60') which played on Cathay Pacific, British Airways, United Airlines and Garuda, Empires of Silver (3x59') which played on Singapore Airlines, and two-part miniseries, Gold: The Story of Man's 6,000 Year Obsession (2 x 52), which went out on Emirates, KLM, Singapore, Air France, Qatar Airways and United Airlines.
Elsewhere, Spafax licensed Smart Cities (8x30'), a global pop science travel show exploring the planet's most forward-thinking metropolises. Episodes will run on carriers including Lufthansa, Asiana, Thai and Royal Jordanian. Oman Air acquired Arte's Magnificent Megacities (5x52') for a four episode run, and Qantas has taken the full fourth series of Luxe Asia (6x23').
Aerial programming has taken off for TVF, with titles from their Aerial Asia series available onboard Cathay Pacific, Saudia, China Airlines, Hong Kong Airlines, Etihad, Qantas, Air New Zealand, Philippine Airlines, and Fiji Airways. MIAT Mongolian also bagged Little Big World (8x25') alongside cultural history shows City Time Traveller (18x24') and Building Ireland (12x25'). TVF also partnered with Spafax's Lounge TV to bring travel shows to a number of airport waiting areas.
Highly formatted competition series have also found homes with a variety of airline buyers. Emirates, Cathay Pacific and China Southern made series orders for competitive business show Pop Up Start Up (6 x 50), with China Southern also committing to RTE's amateur painting contest Painting the Nation (2 x 60, 8 x30), which has also been picked up by EVA. Elsewhere, Qatar, China Southern, Hainan Airlines and Gulf Air took episodes of Turner's Shaquille O'Neal starring series The Dunk King (8x42'), with China Southern and Hainan also acquiring Celebrity Car Wars (16x48'). Other deals include multi-episode sales of uplifting disability ob-doc series Being Me (20x29') and sci-tech focused business series Futuristic China (7x24') to Emirates.
Sam Joyce, Sales Executive for Transport and Ancillary at TVF International, said: 'TVF International's diverse slate of specialist factual content is a natural fit for inflight entertainment. TVF shows are featured on the world's biggest airlines, who love our documentaries as increasing numbers of passengers look to make their travel time productive, as well as entertaining. With several hundred new hours being added to the catalogue in time for our February Showcase, we're confident that that sales will continue to grow.'