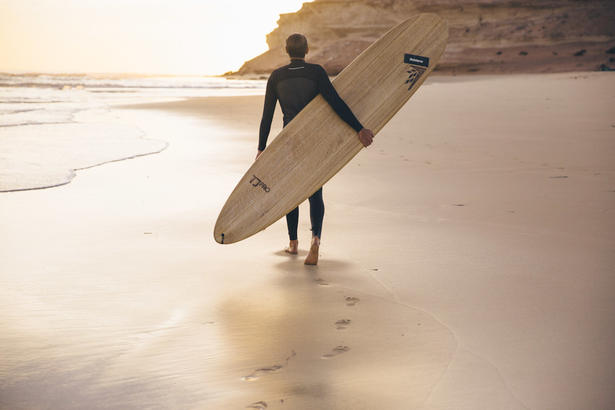 The strong demand for travel docs is being fuelled by innovative concepts, technological advancements and some compelling personalities.
Few genres instill a sense of aspiration and wonder quite as successfully as the travel documentary. From breathtaking cinematography to ever more innovative concepts, travel documentaries continue to attract audiences across the globe. Research released by Parrot Analytics in August 2019 shows that travel is among the top genres within the documentary market. While science and nature documentaries still dominate, Parrot Analytics' research concluded that travel docs experienced sustained growth from Q1 to Q2 in 2019. These findings are supported by producers and distributors, who report that demand for travel documentaries remains strong.
Harriet Armston-Clarke, director of distribution at TVF International, says that travel is one of the company's most requested genres. In particular, aerial travel documentaries continue to perform well, says Armston-Clarke, who cites "ever-popular" series The World from Above as well as Aerial Asia, Thailand from Above and Vietnam from Above.
These series appeal because they give audiences the chance to see places "from a perspective they would not usually be able to access,"says Armston-Clarke. She also highlights the importance of standing out in what has become an increasingly crowded space.
Off The Beaten Path
"In a world where travel is easier and cheaper than ever before, and most people have a camera on their phone, viewers can feel they have seen it all before,"she observes. "So we are looking for shows that take viewers off the beaten track an that offer a reason to travel that isn't just to take another photo for Instagram."
Such shows include Special Delivery, in which six adventurers travel on a mission to bring aid to people living in some of the most remote places on earth, and Brilliant Corners, in which pro surfer Sam Bleakley travels the globe exploring emerging surf cultures.
Regional Trends
Armston-Clarke at TVF International also says demand is coming from all areas: "Linear and VOD, traditional free to air and OTT." She adds that such broad audience reach highlights the distinct appeal of the travel doc across the market.
"Travel is easy to watch, inoffensive and can appeal to a broad range and all gender identities, where other genres perhaps can't," she says. "We recently licensed Fabulocity, a series from OUTtv that sends vibrant hosts to cities all over the world, to Journey, Ovation's VOD platform in the U.S."
With demand for travel series remaining strong, there is rich potential for ancillary content to help promote and grow the brands. While some producers report limited demand for supporting content from broadcasters, others are proactively pursuing this option.
Food for Thought
Weird Food Diaries, Vanishing Foods and Big Food are among the series being distributed by TVF International. Armston-Clarke at TVF International believes established, well-known presenters resonate best in the English-speaking International market, such as Penelope Keith in Hidden Villages and John Torode in John Torode's Asia. But Elsewhere, TVF has found a real appetite for young presenters with an International background, a neutral accent and ideally some social media following, such as Sharda Harrison and Adrian Jalaludin, presenters of the new series Walk This Way.
Tour Guides
"Travel is increasingly being produced in stunning 4K, which allows viewers to experience exotic locations from the comfort of their living room," says Armston-Clarke.
While technology enable viewers to see well-trodden locations through dynamic new perspectives, shifts in traditional storytelling techniques