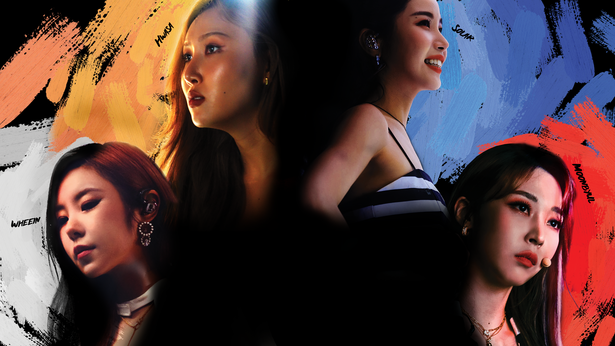 Now TV in Hong Kong has acquired a documentary series about K-pop group Mamamoo from UK-based factual distributor TVF International, which has struck numerous others deals with broadcasters across Asia.
Mamamoo (4×24′) is produced by South Korea-based Zanybros and has been previously sold to Netflix for its South East Asia feed.
The group, formed and managed by Rainbow Bridge World, released their latest album in October last year and embarked on their first US arena tour over the summer following sold-out shows across Asia.
Elsewhere in Hong Kong, i-cable has licensed a 60-hour package including TVNZ's Being Me (48×29′), a series about living with disability from Attitude Pictures, and RTÉ's long-running environmental series Eco-Eye: Sustainable Solutions (48×25′).
In China, streaming giant iQiyi has picked up a package of over 70 hours including Caravan Media's dinosaur discovery special Alaskan Dinosaurs (1×53′), Posvideo's historical reconstruction series The Faces of History (6×40′) and Future Studios' Unbelievable Me (10×45′), which features inspiring stories of people living with rare conditions.
CCTV7 has licensed titles such as The Long Road to War (2×58′) and Normandy 44: D-Day and the Battle for France (3×48′) as the 80th anniversary of the world-changing battle nears.
CCTV9 has picked up the Sir David Attenborough-narrated wildlife series Wild City (6×46′), looking at the flora and fauna that inhabit the city of Singapore.
Untold Arctic Wars (6×60′), from NTRNZ, the first documentary series to reveal the role of the Arctic nations in the Second World War, has been picked up by a host of buyers in China, including iQiyi, Bytedance and SuccessGlo Inc as well as SBS in South Korea.
Korea's KBS has licensed SVT's The Secret Life of Seals (1×52′), from Deep Sea Productions, as well as hard-hitting current affairs title Ukrainian Women (1×52′) from Estonian producer Dia Film, which tells the emotional stories of four women whose lives were ripped apart following Russia's full-scale invasion of Ukraine.
In Japan, Discovery has picked up two science titles: the Jim Al Khalili-presented BBC series Secrets of Size: Atoms to Supergalaxies (2×60′), from Furnace Productions; and Infinity (3×60′), which explores the most fundamental questions about infinity, space and time.
Meanwhile, Al Jazeera has licensed Female Death Riders (1×48′) for its 101 East strand. The feature documentary follows the stories of female motorcycle performers and challenges the expected role of women in Indonesian society.
The deals were brokered by TVF's head of sales Serafina Pang and acquisitions manager Julian Chou-Lambert.
Pang said: "Asia has long been one of our most valuable markets and we have seen an increasing demand for premium programmes which can perform well alongside very high quality local productions."