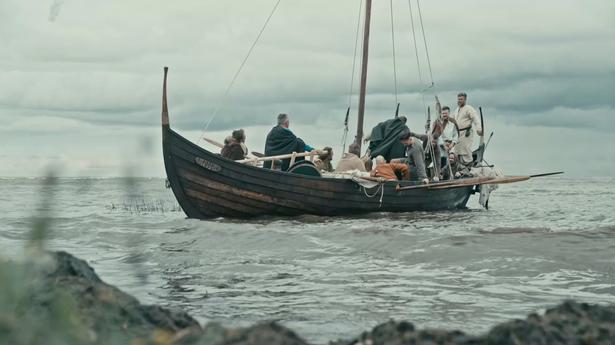 TVF International, which has reshuffled its sales and acquisitions leadership team, is featuring more than 130 hours of new content at MIPCOM.
TVFI's science offerings include Windfall's BBC commission Super Telescope, delving into the story behind NASA's £8 billion James Webb Telescope. Decarbonise from SWR brings together a panel of leading climate scientists visiting carbon capture projects across the globe. These join the 4K titles Killer Asteroid: Defending Earth and Atlas of a Changing Earth.
Looking at wildlife and the environment, The Secret Life of Seals, produced for SVT, dives into an underwater world. The CNA-commissioned series The Last Defenders from Peddling Pictures introduces people risking their own lives to prevent illegal poaching and deforestation. Saving the Wild returns for a second season alongside new titles The Mass Extinction and One Year in the Gardens.
With regard to history fare, Salme: Ancient Viking Burial Ships from ERR investigates the mystery of two 1,300-year-old Viking burial ships. The Long Road to War revisits the chain of events catalyzing WWI through footage obtained from the Serbian archives, expert interviews and CGI. The 4K miniseries Era of Library visits libraries from China to the Vatican to understand how societies have preserved or destroyed information and ideas across millennia. Meanwhile, Asia's Ancient Civilisations: Kingdoms of the East, produced by IFA Media, returns for a second season.
On the current-affairs front, the CNA-commissioned Looted from Make Waves Media follows the activists and archaeologists working to return artifacts stolen during the colonial era. Mediacorp's From North Korea with Love unlocks exclusive access to celebrity defectors who escaped to the South.
The factual-entertainment roster features The World's Greatest Sporting Arenas, a co-commission from TG4, LIC and BBC. Garage Dreams comes from Broken Arrow and Journey Media. Then there are SupermodelMe: Revolution from Refinery Media and the fly-on-the-wall series Big Year in Big School, commissioned by Virgin Media One.
Additionally, TVFI has reorganized its sales and acquisitions team. Lindsey Ayotte has been promoted to company director, working with U.S.-based production and broadcast partners and overseeing U.K. sales. Poppy McAlister has been promoted to head of sales and acquisitions lead, working with producers in the U.K., Scandinavia and France and managing broadcast and producer partnerships across ANZ. Serafina Pang has also been promoted to sales manager, with responsibility for pan-Asia.