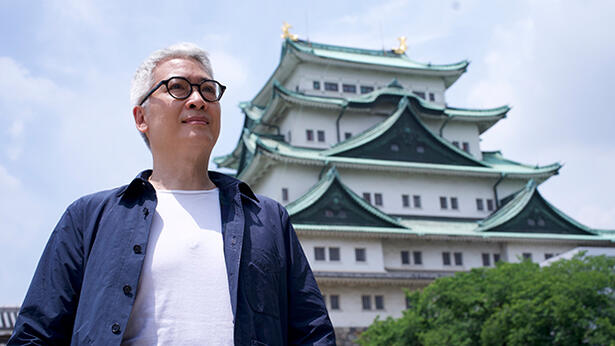 Broadcasters including Globo, A+E Networks Latin America and National Geographic have acquired factual titles from London-based distributor TVF International.
In Brazil, Globo has licensed a wide range of titles including Channel 4's Sex, Myths & the Menopause (1×47′), a taboo-busting one-off produced by Finestripe Productions in which Davina McCall goes beyond myth and cliché to discover the truth about menopause.
Globo has also taken multiple seasons of The World From Above (50×30′), produced by Skyworks.
Elsewhere in Brazil, Arte 1 has picked up a host of arts titles that includes Keith Haring: Street Art Boy (1×53′) and Basquiat: Rage to Riches (1×52′), both of which were BBC commissions.
Meanwhile, Brazil-based VoD platform Aquarius has taken a variety of genres in a package including Jim Al-Khalili's Guide to Life, the Universe & Everything (2×50′), produced by Furnace, and How to Start a Revolution (1×52′).
Pan-regional broadcaster A+E Networks Latin America has licensed 18 hours of history titles, including Asia's Ancient Civilizations (8×48′), from IFA Media, and the Windfall Films-produced Lost Treasure Tombs of the Ancient Maya (2×47′), which was commissioned by Channel 4, France Télévisions and Discovery Science.
Also included in the package was the YLE-commissioned Untold Arctic Wars (6×52′), the first documentary series to examine the role of the Arctic nations in the Second World War.
TVF has also inked a pan-regional deal in Latin America with National Geographic, which has licensed a broad package of science and environmental titles, including RTÉ-commissioned Eco-Eye (48×25′), which examines pioneering solutions to the climate crisis.
Also included in the package was science documentary Carbon: The Unauthorised Biography (1×55′) produced for Arte/ZDF, ABC, CBC by Genepool and Handful of Films.
The documentary, narrated by Succession's Sarah Snook, re-examines the role of the most controversial element on the universe through contributions from leading scientists including Neil deGrasse Tyson.
Hannah Cesarani, senior sales executive at TVF International, said: "Ancient history and science titles are proving to be very popular in Latin America and it's exciting to see how the landscape is changing with new online and FAST channels."