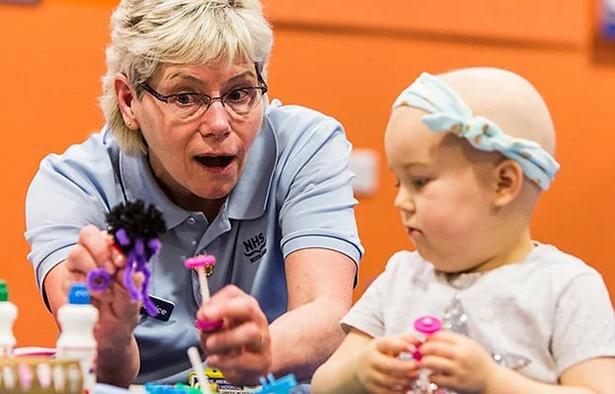 Broadcasters around the world have acquired 187 hours of factual programming from Zinc Media Group-owned Scottish prodco Tern Television via distribution partner TVF.
Sales have been completed to buyers in territories including Western Europe, Scandinavia, Eastern Europe, China, Korea, South-East Asia, North America, Oceania, Africa and the Middle East.
Shows such as The Children's Hospital and Inside the Zoo, which go behind the scenes at the Royal Aberdeen Children's Hospital and Edinburgh Zoo and its sister site, Highland Wildlife Park, respectively, have been included in the deals.
Broadcasters to have acquired the programming, which first aired on broadcasters including BBC One, BBC Two, Channel 4 and BBC Scotland, include SBS Belgium, Idea Ventures in Poland, Sky Network Television in New Zealand and Discovery Networks in Africa and the Middle East.
TV2 in Denmark, meanwhile, has taken Emergency Helicopter Medics, a documentary series telling the incredible stories of the men and women who save lives daily as they take A&E surgery to roads and hillsides across the UK.
A Year to Save My Life: George McGavin & Melanoma has been sold to broadcasters including True Visions Media Corp in Thailand, RTVE in Spain and YLE in Finland.
The documentary follows biologist Dr George McGavin who, after being diagnosed with a rare and deadly form of malignant melanoma, embarks on a journey across the world to understand what the future holds for cancer treatment.
Harry Bell, MD of Scotland- and Northern Ireland-based Tern Television, said: "Tern is known for its incredible access to human stories. Our work with organisations such as the Royal Aberdeen Children's Hospital, the UK's Air Ambulance Service and Edinburgh Zoo have brought the most engaging stories to the screen and created an extremely popular range of returning series, popular with broadcasters around the world.
"These global sales demonstrate that returnable factual series can strike a chord in all corners of the world. We are proud to be an example of what indies from the nations are able to achieve on an international scale."
Will Stapley, head of acquisitions and partnerships at TVF, added: "There is a relatable quality and warmth to Tern's work that appeals to audiences across the globe, irrespective of language or location, making their programming a perfect fit for the TVF International unscripted catalogue.
"Their high-end factual programmes are both entertaining and moving, making you laugh and cry, sometimes within the same scenes – and these shows have been welcome companions for millions of viewers around the world during the pandemic."