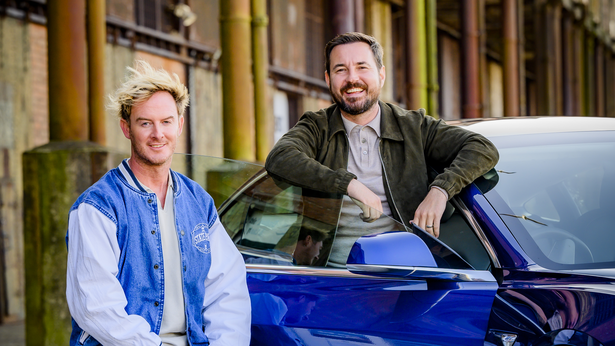 UK-based factual distributor TVF International (TVFI) has launched its summer slate ahead of NATPE Budapest, headlined by a travel series fronted by Line of Duty actor Martin Compston.
Produced for BBC Two, Martin Compston's Scottish Fling (6×30') follows the actor as he travels across his homeland with his best friend TV presenter Phil MacHugh, to see how its people and landscape are shaping the country.
Also in the travel category are seasons one and two of Trail Towns (6×30' each), commissioned by SBS in Australia, and Thai PBS's Thailand Fantastic (4×50').
TVFI's world affairs selection offers shows including: CNA's docuseries When Titans Clash: A New World Order? (3×48'), which explores global power structures; Keeping the Music Alive (2×48'), from producer Babel Doc about Afghanistan's only female orchestra and its resistance to the Taliban; Why do we even Work? (1×45'); and Ukraine Life Under Siege (1×48').
In science, TVFI is offering the latest Jim Al Khalili project Secrets of Size: Atoms to Supergalaxies (2×60') from Furnace Productions, and 4K series Infinity (3×60') which explores the most fundamental questions about infinity, space and time.
Leading the history titles is Castro's Spies (1×103'/1×50') from Gambit Pictures and Eagle Hill Films, which tells the tale of the elite Cuban spies sent to the US in the 1990s. The feature is joined by natural history doc Alaskan Dinos (1×50'), a National Geographic project which pieces together the lost world of Arctic dinosaurs.
Finally, in the arts category, TVFI is offering The Man Who Painted Ireland, narrated by Piers Brosnan. Commissioned by RTE, the 1×50' doc comes from Averner Films and explores the life and times of Irish artist Jack B Yeats, brother to renowned poet W B Yeats.
Other arts documentaries are Asian Art Stories (6×30') and CNA's A League of Extraordinary Makers (5×48'), produced by Mediacorp, examining inventions like 3D-printed prosthetics and bacteria-powered batteries.