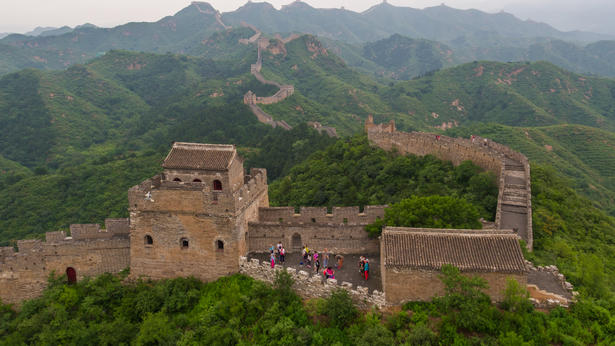 TVF International has unveiled its annual summer slate of new specialist-factual and factual-entertainment programs, including several exclusive presale and co-production projects.


The world affairs special 100 Years: China's Communist Century, from Mediacorp for Channel News Asia, investigates the key characters and eras shaping the CCP's tumultuous history as it celebrates its 100th anniversary this year. The two-parter examines how periods such as the Cultural Revolution, the Great Famine and the Deng Xiao Ping reforms continue to affect China today.


In science and engineering, there is the docuseries Super Tunnel, made for BBC2 by Windfall Films. It follows a team of more than 10,000 engineers and construction workers as they work to complete Crossrail, the biggest engineering project in Europe.
The four-part topical cultural series Deciphering South Korea by Peddling Pictures for Channel NewsAsia offers a deep dive into the country behind K-Culture. The series is hosted by Korean journalist Joi Lee.


TVF International is also releasing two brand-new premium food series. Food in Our Time sees Michelin-starred chef André Chiang travel the world to explore the deeper meanings and origins of food. Secret Delicious features food blogger Aun Koh as he tours Asia in search of off-menu items, hidden food gems and secret joints.


The World's Most Amazing Festivals, a Pronto Prod and TVF production, explores vibrant traditions and rituals passed down for generations in countries like Mongolia, Guyana and Finland. Historical travel feature The Great Wall of China: The Making of China, made for U.K. pubcaster Channel 5, travels the length of The Great Wall, uncovering 3,000 years of history. The sixth season of ITV4's Monster Carp travels across France in search of record-breaking catches.


As well as completed programming, TVF International is bringing several co-production and presale opportunities to market, including The Case I Can't Forget from Rare TV for RTE. The true-crime series sees a top detective describe the stand-out case that shaped their career. Unbelievable Me, from Barcroft Studios, showcases five individuals who refuse to let their physical differences stop them from living inspirational lives.


Will Stapley, head of acquisitions and partnerships at TVF International, said: "TVF International is unique as a distributor to release four slates a year, and this brand-new collection of titles comes off the back of a bumper MIPTV offering, meaning our new titles list is quite literally bursting at the seams. Alongside some fantastic, top-tier completed shows, we are also excited to be bringing to market several co-production opportunities in the premium factual space, and we look forward to discussing these with our broadcast partners in the weeks ahead."