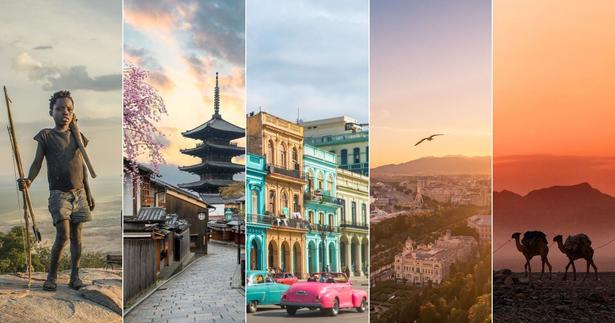 Spanish broadcaster RTVE, A&E Networks in Latin America and Catalan pubcaster TV3 are among the broadcasters to have picked up factual content from London-based distributor TVF International (TVFI).
RTVE has licensed travel series No Luggage: Middle East and Africa (27×26') and Hidden Italy (16×26'), as well as doc Nicotine Kids (1×48'), which exposes the dark world of child labour in the tobacco industry.
A&E Networks in Lat Am has acquired ancient history series Empires of Silver (3×60'), which chronicles the silver trade's role in the history of the world's superpowers, and Asia's Ancient Civilisations (4×48').
TV3 has bought historical science series Eugenics: Science's Greatest Scandal (2×60'), culinary show John Torode's Asia (10×23'), and blue-chip wildlife series China Wild (5×50').
Elsewhere, The Walt Disney Company's Canal Viajar has acquired a 50-hour package of travel titles, including No Luggage: Latin America (24×25'), A Billion Chinese Dreams (4×48'), On Safari (8×30') and Britain's Great Outdoors (14×30'), plus three new aerial specials showcasing Georgia, South Africa and the United Arab Emirates (3×60').
AMC Networks International Southern Europe (AMCNISE)'s channel Odisea/Odisseia has licensed shows including Russell Crowe-narrated underwater series Great Barrier Reef: A Living Treasure (4×45'), Wild City: River World (1×60′), Pan Am: Across the Pacific (3×60') and The Military Tech Show (12×23').
AMCNISE's SundanceTV channel has also picked up Me & My Penis (1×47'), a film about men's mental health and sexuality from Burning Bright Productions.
The History Channel Iberia has licensed Secrets in the Bones: Hunt for the Black Death Killer (1×52') and doc 9/11: Escape from the Impact Zone (1×45').
Finally, TV Canarias in the Canary Islands has bought What's Really in Our Food? (1×52'), a one-off special demystifying the facts on ingredients, pesticides and superbugs.
Katie Bench, senior sales executive for Iberia and Lat Am at TVFI, said: "From the public broadcasters to pan-Iberian networks and thematic channels, TVF's catalogue is enjoying growing success in the territory. While audiences are unable to leave their homes, it is extraordinary stories about people and places near and far that are drawing them in."