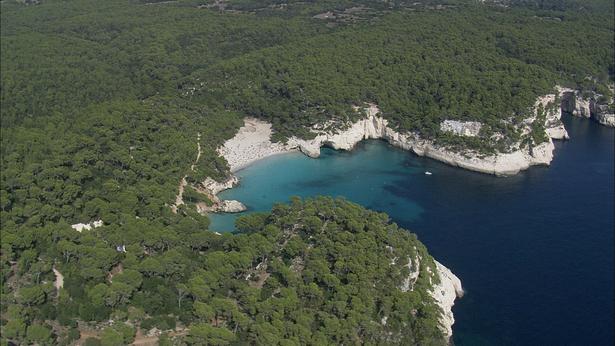 NATPE BUDAPEST: Broadcasters across Central and Eastern Europe (CEE) have licensed factual programming from UK-based independent distributor TVF International (TVF).
Among the buyers are Telewizja Polsat in Poland, Ceska Televize in the Czech Republic, RTVS in Serbia, LRT in Latvia, HRT in Croatia and UK-based CEE sales house TRO Distribution, which all took returning series Aerial Profiles, produced by Skyworks Productions.
Telewizja Polsat has also picked up Peddling Pictures' Deciphering South Korea (4×48') and the second season of Sky Arte's Hidden Italy (6×30'), while National Geographic Channel has taken global environment series Climate for Change (4×48') from Mediacorp for its feeds across Poland, Hungary and Romania.
Polish pay TV platform Canal+ has added over 40 hours of TVF's factual programming, including science documentary Carbon: The Unauthorised Biography (1×55'), from the award-winning Genepool Productions and Handful of Films. NHK Enterprise's wildlife series Animal Instincts (11×52'), Eating Plants (6×30') from Indievillage, Mediacorp's Food in Our Time (3×48'), Secret Delicious (6×23') and In Search of Umami (6×23') were also part of the package.
Discovery in Poland has acquired a string of current affairs and environmental factual series including Coded Word (4×48') from Peddling Pictures and Tipping Point: Climate Countdown (3×48') from Mediacorp, as well as System Shock (1×54') from Bloomberg TV and How China Got Rich (1×56') from Maya Vision.
Elsewhere in Poland, Michal Winnicki Entertainment licensed more than 50 hours of wildlife and blue-light programming, including two series from Tern TV's Inside the Zoo (18×60') and Emergency Helicopter Medics (20×47'), as well as Ocean Wild (4×48'), a 4K underwater coproduction from TVF International and Tokyovision.
Meanwhile, TRO licensed a package of 124 hours for Ajara TV including RTÉ-commissioned environmental series Eco-Eye (48×30'), travel and culture series City Time Traveller (18×30') and Grand Central Stations (8×60'). It also acquired Vision TV's health series Ageless Gardens (15×22').
OBN, the local television network in Bosnia and Herzegovina, also took a package of 125.5 hours with fact-ent titles such as Celebrity Car Wars (24×48'), SupermodelMe (36×45'), Dog's Best Friend (25×22'), Give Me Shelter (13×30') and A Dog for Life (13×24').
Lastly, Czech commercial free-to-air broadcaster FTV Prima has taken 35 hours of programming, including NHK's T-Rex: An Evolutionary Journey (1×60') as well as the second season of Animal Instincts (3×52').
"As an essential provider of factual content in CEE, TVF's growing catalogue demonstrates the universal appeal of premium unscripted programming in the territory," said Serafina Pang, senior sales executive for CEE at TVF, who landed all the deals.