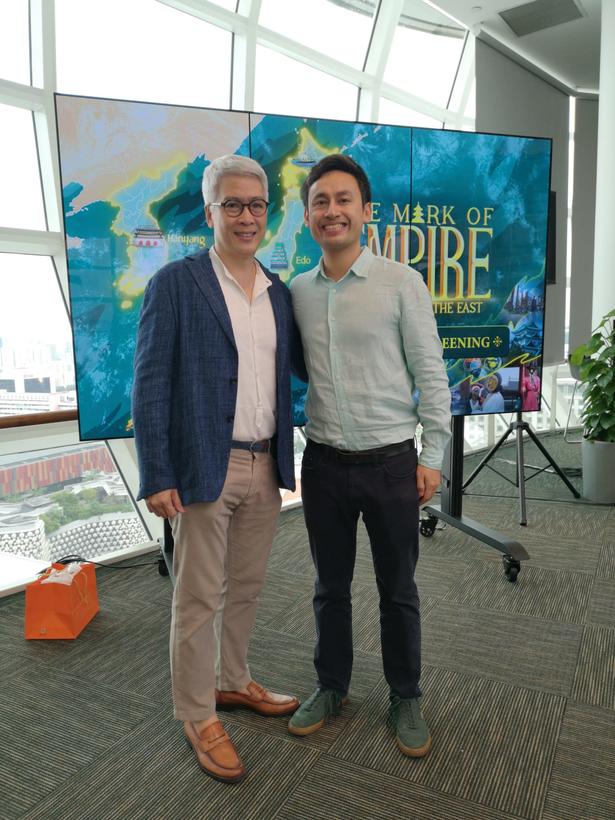 Julian Chou-Lambert, acquisitions manager at London-based distributor TVF International, highlights the five key trends and findings from Asia TV Forum & Market (ATF) this month in Singapore.
1. The importance of diversity
Diversity in storytelling is becoming more important than ever across all content markets. Now, there is clear demand for a range of voices at the forefront. At this market, we saw Asian historians telling Asian stories – for example in CNA's title Mark of Empire, which is fronted by Peter Lee and distributed by TVFI internationally as Asia's Ancient Civilisations: Mark of Empire. Attending a preview for this docu-series at ATF was a particularly enjoyable market highlight.
We can see growing diversity in other areas, too. The expansion of the GagaOolala streaming service as a global LGBTQ+ and BL (Boys Love) brand should be celebrated now more than ever in light of Singapore finally repealing the law banning gay sex just a few months ago.
2. Coproductions are key
This has been a theme of all the big TV markets and conferences so far this year, and ATF was no exception. Economic strife across the world means budgets from commissioning broadcasters are frozen or lagging, and even the big global streamers are feeling the pinch of stagnant or declining subscriptions. This is also the case across Asia and a big talking point at ATF was how coproduction deals can be structured to bridge the gap.
3. Asian production values in factual
The quality and competition at the Asian Academy Creative Awards (running alongside ATF) continues to heat up as the production value and storytelling of Asian productions hit even greater heights. I was delighted to be on the jury for the Asian Academy Awards this year and moderated the national winners documentary panel. The level of incredible documentary talent from across APAC has been clear to see, and it will be exciting to see this come through in new projects and commissions in 2023.

4. The isolation of China
Though once a big player at ATF, China now feels isolated. Streamer iQiyi, for instance, has pivoted away from traditional production techniques and towards AI technology for content creation. On the other hand, Japan had a particularly strong presence at the market and is pushing for more international collaboration. There is still a major focus on Korean content, with the influence of Hallyu (The Korean Wave) clearly here to stay.

5. Conflict over how to sell local content to the world
There is an interesting tension within the Asian content market between embracing hyper-localisation in the hopes of this being welcomed internationally regardless versus making home-grown,but internationally focused stories. Both these approaches have distinct value, but there isn't a clear consensus on what will travel best. We wait to find out which prevails as we move through 2023.