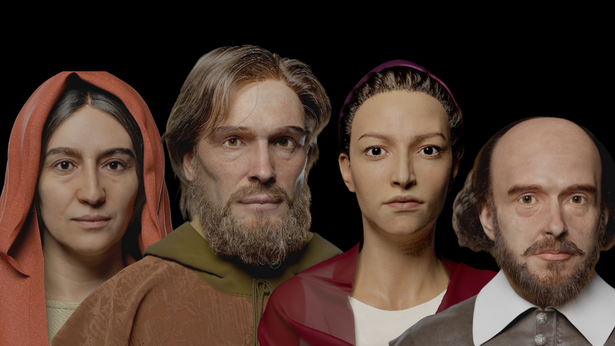 London-based factual distributor TVF International (TVFI) is bringing a slate of programmes in the history, travel, people and culture, world affairs and factual entertainment genres to MipTV next week.
Headlining TVFI's history slate is NPO Max's The Faces of History (6×40'), which brings famous figures from history, from Cleopatra to Shakespeare, alive with 3D imaging.
Alongside this is the second season of Asia's Ancient Civilisations (4×48') from Mediacorp, and Inferno: Letters from Auschwitz (1×50'), a documentary from Japanese pubcaster NHK that unearths never-seen-before letters that were buried at the Nazi concentration camp.
Season nine of Rare TV's Digging for Britain (6×60') and Windfall Films' Lost Treasure Tombs of the Ancient Maya complete the history line-up.
In travel, TVFI is bringing upcoming 4K series Australia from Above (4×52') from RJ Media to MipTV. The programme highlights the scenery and dramatic landscapes of the Great Barrier Reef, the outback, Western Australia and Sydney and New South Wales.
Also new to the travel slate is Thai PBS's Thailand Fantastic (4×50'), which spotlights Thailand's people, wildlife and vistas. Elsewhere in travel is season three of Skyworks Productions' Aerial Profiles, season three of Art Winner's No Luggage (13×29') and season two of Sky Italia's Hidden Italy.
TVFI's selection of people and culture titles includes three new additions to the Channel NewsAsia Deciphering… franchise: Deciphering India (4×48'), Deciphering Indonesia (4×48') and Deciphering the Philippines (4×48'), which offer analysis of the social, emotional and political landscapes of each nation.
Borderlands, meanwhile, is a series following the often-marginalised people living along borderlines between two countries, examining how they struggle to survive and thrive in these liminal spaces. TVF Productions' doc The First World will join the people and culture slate in a 4K version.
In world affairs, TVFI is bringing Mediacorp's Silk Road 2.0 and season nine of Undercover Asia to MipTV. These are joined by season seven of Bloomberg's interview show Peer to Peer.
Finally, TVFI's factual entertainment titles include the seventh season of ITV's Monster Carp (1×77' and 3×46') and Channel 5's Extreme Road Rescue (21×45' and 30×26').