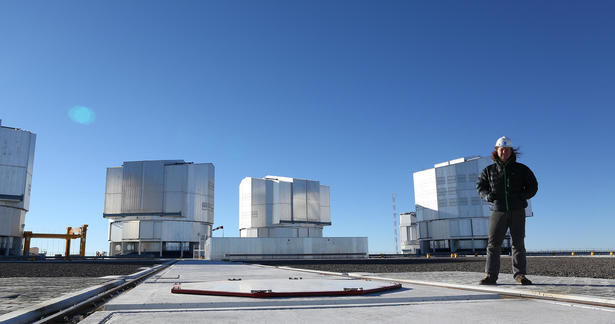 London-based TVF International, which recently appointed a new executive to oversee sales to the CIS region and expanded its current team in Western Europe, has closed a raft of sales for its titles across the market.
Frank Mably will join TVF's Europe team after a rejig of responsibilities, reporting to Lindsey Ayotte, TVF's head of sales. Katie Bench is now taking on Benelux in addition to Latin America and Iberia sales, while Poppy McAlister is overseeing France in addition to Africa and the Nordics.
Russia-K, UA:PBC and Digital TV Russia are among the broadcasters to have picked up space and history titles from TVF, including Searching for Light: An Astronomer's Journey from In-House Films and Asia's Ancient Civilisations from Mediacorp. Russian Extreme TV took a 4K package that includes the TVF and Tokyovision co-produced series Ocean Wild and Ocean Predators, produced for Prime TV.
In Central Europe, Ceskaslovenska filmova bought a package including Wingspan Productions' Fake News: A True History and true-crime series The Big Boss: A 21st Century Criminal from Mediacorp. Winnicki Entertainment also licensed a package of titles including 291 Film Company's Ageless Gardens and the 4K series Destination Vacation from Liquid Gate Studios, while TVN picked up Caught in the Middle: Hong Kong's Police Dilemma from Mediacorp.