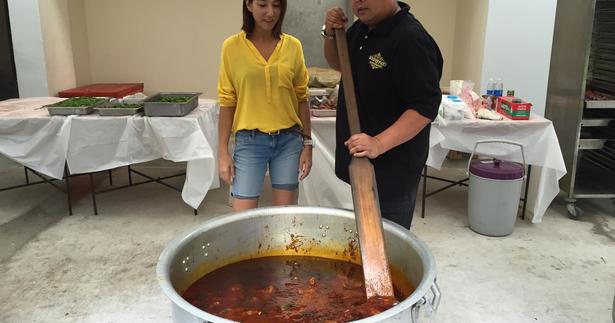 TVF International has secured new deals in Thailand for more than 1,000 hours of non-scripted programming.
Thairath TV has picked up rights to The Moving Visuals-produced Big Food, which uncovers the skill, passion and energy it takes to pull off a feast for the hungry masses; and The Snake Master, hosted by Nirut Chomngam, which introduces viewers to Thailand's more than 200 species of snakes.
MCOT licensed more than 20 hours of content from TVF's catalog, including The Moving Visuals' series Weird Food Diaries, which features some of the world's most bizarre eats. It also picked up the National Geographic-commissioned Celebration Nation, about how modern China honors tradition; the latest David Attenborough-narrated wildlife series Wild City: Secret Forests and Wild City: Secret World, as well as Hidden Italy.
STG Mediaplex acquired more than 200 hours of factual titles, including Attitude Pictures' mental health series In My Mind, Being Me and Bulletproof; Windfall's Helicopter Warfare; an RTS-award winning history series from Testimony films, The Last Voices of WW1; and PBS' Pan Am: Crossing the Pacific.
Lastly, TVF International secured a 1,000-hour output deal with JKN Global for a range of factual programming, including the Skyworks-produced The World from Above, the travel series No Luggage, seasons seven and eight of Innovation Nation, Frontier Borneo, Eco-Eye: Sustainable Solutions and City Time Traveller.
Serafina Pang, sales executive for Southeast Asia for TVF International, said: "Despite COVID-19, Thailand has been one of our fastest-growing territories this year. It has been a pleasure to build on existing relationships and nurture new ones in the region. We are delighted to help our buyers to fill their content pipeline with TVF International's diverse catalog and ensure audiences always have access to the world's best documentaries."