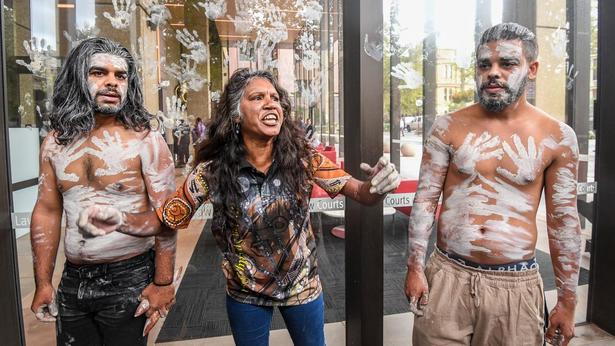 The U.K.-based independent factual distributor TVF International has been championing feature documentaries for decades. The company has long been feeding the appetite of linear TV for such content, and is now meeting the expanding demand from the ever-growing roster of streaming platforms.
"Interest in features has been supercharged over the last few years, thanks to the rise of the streamers and a greater focus on the VOD arms of linear broadcasters," says Will Stapley, TVF International's head of acquisitions. "The move from rigid hour-long schedules has given more flexibility for run-time, and there are now so many new platforms and digital channels battling it out to satisfy audience's niche interests, which opens up more opportunities for distributors like TVF."
"With audience expectations for documentary production value driven higher and higher, and huge marketing campaigns rolled out by the leading streamers for 'megadocs' that can drive subscriptions, we are seeing an increase in buzzy event films that are more visible, more accessible and attracting broader audiences, which is fantastic for the genre," Stapley adds.
Among the titles in TVF's feature documentary catalog are a number that reexamine well-known events, such as The Six: Titanic's Last Secret, which tells the story of six forgotten Chinese survivors of the Titanic. Others, like The Bowraville Murders, which takes a look at the treatment of Aboriginal people in Australia by a legal system rife with racism and police misconduct, give a voice to underrepresented minorities. There are also films that empower women, as well as those that tackle health issues, including Misunderstandings of Miscarriage. Entertainment-driven films, like David Foster: Off the Record, also make up TVF's catalog.
"A feature doc can provide the antidote to a world of constant information overload and short attention spans," says Stapley. "They force us to engage, slow down, absorb and immerse ourselves in a subject matter without distraction. A truly global title is genre-agnostic but the story has to transcend physical borders, race, religion, age and gender and resonate with everyone, no matter where they are or what their background is."
TVF currently represents a slew of blue-chip feature documentaries that have been commissioned by pubcasters from around the globe, includingChina Love, produced by Media Stockade for the ABC in Australia, which TVF has placed with Netflix. "Quite often these films will have multiple versions, with a 1×90-minute also made available as a 1×60-minute or 2×45-minute to help maximize international broadcast sales potential," explains Stapley.
For more than a year, Covid-19 has been impacting individuals and industries on an international scale. With cinemas shuttered, audiences turned more than ever to TV and streamers to fill an entertainment void—and were eager to consume factual content for both diversion and information. "Over the last 12 months, we have seen increased division across the world, enhanced by the global pandemic, crippling economies, heightened racial tensions and a rise in fake news," says Stapley. "People have looked to documentaries for authenticity and for answers to some of the biggest questions of our time, in the hope of better understanding and tackling these divisions."
At TVF, the future looks like a ripe environment for longer- and shorter-running documentaries, with rigid scheduling and commissioning going by the wayside and digital prospects giving films greater lifespans and extended relevance. "It's no longer just about a feature doc being brand new to market, but more about its overall quality, integrity and relevance to specific audiences in the present day, with cult status and increased visibility for some older films giving them a new lease of life," says Stapley.
With a trend of consolidation in the global content industry posing a risk to independent producers, TVF aims to continue to offer its support to them "and help them navigate the increasingly complex international TV market," says Stapley, adding, "By putting together a bespoke strategy for each film, we can simultaneously ensure that a feature doc gets out to as wide an audience as possible whilst maximizing revenue potential."