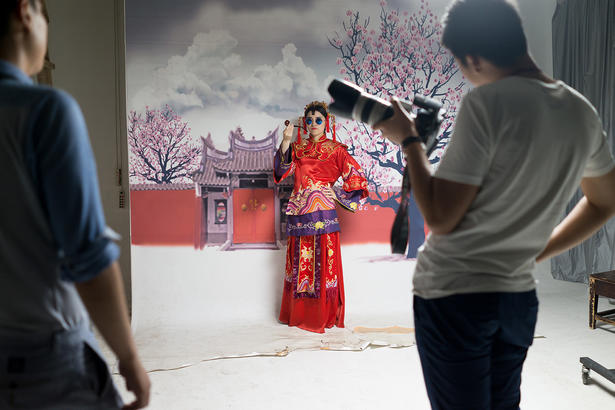 TVF International has signed a raft of sales from its catalog across Asia, including deals with Netflix, Discovery and Nat Geo.
Netflix licensed the Aussie documentaries China Love, produced by Media Stockade for the ABC, and The Mosque Next Door, from Southern Pictures for SBS, for Southeast Asia, Australia and New Zealand.
Discovery Asia picked up a package for Southeast Asia that includes the 4K aerial show UAE from Above, from Navigation Films, and Frontier Sumatra, a one-off from Beach House Pictures. Discovery also secured the rights to the Channel NewsAsia-commissioned Aerial Asia and the PBS-commissioned Enemy of the Reich, from Unity Productions Foundation, for its India regions and the underwater special Strange Creatures, from Gran Angular Films, for Animal Planet.
National Geographic in Asia secured two underwater series for Nat Geo WILD: the Russell Crowe-narrated 4K HDR series Great Barrier Reef: A Living Treasure, from RJ Media, and TVF-Tokyovision co-production Ocean Wild.
TechStorm scooped up the rights to seasons 11 and 12 of the long-running, pop-science series Innovation Nation and Alie Ward-presented Did I Mention Invention, produced by Litton Entertainment. Pulse TV went for a package of titles that includes Greenwall Productions' The Beautiful People and the ITV commission Freddie Flintoff Versus the World, from Zig Zag Productions.
In Korea, Sign of the Times has been picked up by Dream N Company and Channel A. Channel A also bagged a raft of lifestyle and gardening titles, including Zinc Media's Hidden Villages, 291 Film Company's Ageless Gardens and The Wave Productions' surfing series Brilliant Corners.
YNTV secured rights to In Search of Umami, from Sitting In Pictures, and NATV secured the Animal Planet-commissioned Dog's Best Friend, from Summerhill International.
In Hong Kong, TVB licensed a package of titles that includes the short-form series 101 Easy Japanese, from Tokyovision; Simply Delicious, from the Basic Cook Company; and Little Big World, from Spoonfilm, as well as the Active TV-produced The Food Files and Documania's Grand Spaces: Thailand. RTHK secured the rights to the Channel 4 commission Jimmy's Big Bee Rescue, from Red Sky Productions; BBC Four's Eugenics: Science's Greatest Scandal, from Furnace; and Venus: Death of a Planet, from Thomas Lucas Productions. ViuTV in Hong Kong picked up such titles as the RTE-commissioned Vogue Williams Investigates and The Healthy Food Guide, from Top Shelf Productions for Choice TV.
In China, TVF International landed a package of almost 100 hours with Bili Bili, including MediaCorp's Real Deal: Auction Secrets and a pair of science documentaries presented by physicist Jim Al-Khalili: The Secrets of Quantum Physics and Everything and Nothing, both produced by Furnace for the BBC. Elsewhere in China, Youku secured the online rights to In Search of Umami, and LIC licensed the blue-chip wildlife series Great Barrier Reef: A Living Treasure.
NHK in Japan picked up the rights to the feature doc The Six: Titanic's Last Secret, exec produced by James Cameron, for its World Document slot.
TKL in Vietnam acquired a large package for Hanoi TV. The 97-hour selection includes the Attitude Pictures' Being Me and Hidden Italy, from Elephant Italia for Sky Italia.
In Thailand, Thairath TV licensed the rights to the twin series Spring at Jimmy's Farm and Autumn at Jimmy's Farm, both of which were produced by Red Sky Productions for Channel 4.