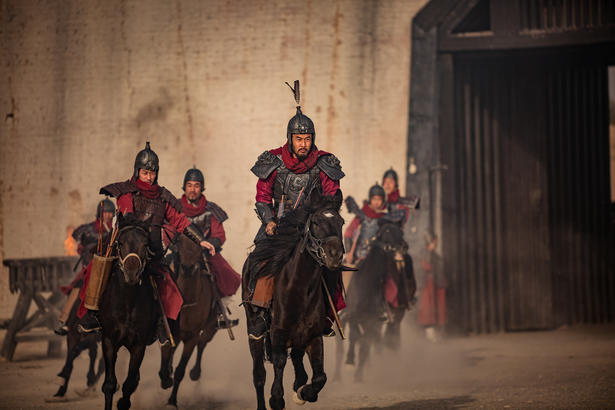 TVF International (TVFI) is launching 200 new hours of programming on its MIPCOM slate, with 25 history hours including Untold Arctic Wars, a six-part series from NTRNZ media.
Untold Arctic Wars centers on the least-known events of World War II—those that occurred north of the Arctic Circle. It will feature new research from historians and never-before-seen footage.
Dunhuang: Ancient Silk Road Fortress, produced by IFA Media, tells the story of ancient generals, warlords and Empress Wu Zetian through dramatic reconstructions.
Also on TVFI's history slate is Digging for Britain, which sees the return of professor Alice Roberts with a revamp of the BBC's archaeology format. The new season from Rare TV has moved from BBC Four to prime-time BBC Two.
TVFI also has a slew of factual entertainment shows on offer. Down for Love, produced by Attitude Pictures, has diversity at its heart as it aims to help people with Down syndrome find love. To the Rescue from Tommy Habeeb Enterprises shadows animal rescue organizations, behaviorists and foster families to reveal what it takes to help at-risk dogs. Returning series include ITV4's Monster Carp, Channel 4's Helicopter Medics and Mediacorp's Remarkable Living.
From TVFI's 60-hour science offering is Carbon, from Genepool Productions, which provides a biography of carbon, the most talked-about but least understood element on Earth. The documentary traces its beginning from the death of a star to its impact on today's world. "This story of life's core element promises to transform how we think of carbon, from a maligned destroyer toward a powerful enabler," says Will Stapley, head of acquisitions.
Rain: The Untold Story from Cwmni Da and Climate for Change from Channel NewsAsia are also on the science slate.
These shows "exist to generate new ways of thinking and raise possible solutions to our planetary challenges," Stapley said. "They are positive, inspiring and inclusive in their approach and tone, which we know is what our buyers prefer."
TVFI has seven new hours of aerial programming, including season three of Aerial Profiles from Skyworks and Oman From Above from Navigation Films.
Rounding out the specialist factual offering is Quentin Blake: The Drawing of My Life from Wingspan Productions and Afghanistan—The War Comes Home from Channel NewsAsia, investigating why radicalized U.S. veterans are joining white militias.
TVFI is also bringing several co-production and presale opportunities to market, including Intomedia's Aussie Metal Detectives and RJMedia's Survival of the Fittest.
Stapley notes, "TVFI's aim for MIPCOM and the rest of 2021 is to double down on our efforts to support fellow independents."