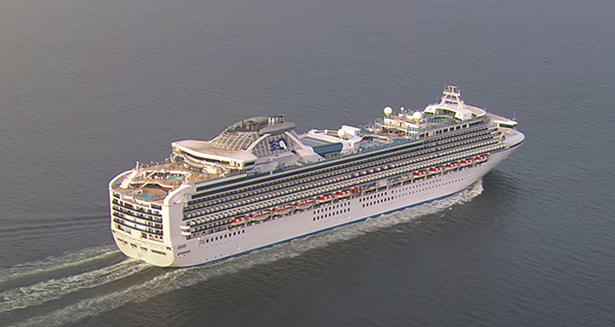 The independent U.K.-based factual distributor TVF International has in its catalog titles across factual entertainment, lifestyle and documentaries that hail from producers from around the world, and a diverse sales and acquisition team that counts more than a dozen languages among them. The company's independence and global perspective give it a leg up on the competition, according to Harriet Armston-Clarke, director of TVF International.
"Being an independent, truly international team with tight-knit producer, broadcaster and streamer relationships in every country around the globe means that we have a bird's-eye view of the market," she says. "During the pandemic, our unique position meant that we have been able to react quickly and nimbly to the changing situation and join the dots; acquiring content where it was still being produced and providing it where it was lacking."
With small teams, archive footage and interviews that can be conducted remotely, the factual industry has proven resilient in its ability to adapt to production regulations imposed to protect against COVID-19. "It is particularly encouraging to see that production is underway in some territories, notably Australia, New Zealand and China," says Armston-Clarke, adding that the edit of Ocean Wild—shot by Tokyovision partially during the pandemic—was completed during early lockdown, while many of TVF's Antipodean partners have continued to go into production on new series.
Despite the ongoing uncertainty of production, broadcasters are reliably keen to pick up blue-chip wildlife, science and history. "Our 4K Russell Crowe-narrated Great Barrier Reef: A Living Treasure has been particularly popular in recent months, with buyers across the Americas, Europe and the Asia Pacific," notes Armston-Clarke, who shares that topical current affairs titles have also been selling well. Buyers have been eager to snatch up TVF's coronavirus-centered content, including Outbreak Onboard: The Diamond Princess, India's Fight Against COVID-19, COVID-19: Turning the Tide, Coronavirus: How the World is Changing, What's it Like to Catch Coronavirus?, Coronavirus: The Silent Killer and Stronger: The Battle Against COVID-19. There's also an appetite for stories pulled from international headlines such as Caught in the Middle: Hong Kong's Police Dilemma and Fake News: A True History, medical series like Tern TV's Inside the Children's Hospital and lighter fare like Inside Edinburgh Zoo.
Armston-Clarke has found that when it comes to streamers at the local level, it's locally produced programs that are being acquired for their audiences. "Working with local streamers across Europe, the Nordics and North America, we recently licensed David Foster: Off the Record to Netflix Asia and are discussing other productions with local teams." And among the key ingredients of a global format, in addition to having a strong story, is that it offers a balance of local and international voices and languages, according to Armston-Clarke. "An example of a film with all of these ingredients is our James Cameron-executive produced The Six: Titanic's Last Secret, which tells the extraordinary story of the six forgotten survivors of the Titanic."
"TVF International has a reputation for representing intelligent, thought-provoking specialist-factual content and the new slate released this fall is no different," adds Clarke, pointing to titles such as four-parters Deciphering Japan and Asia's Ancient Civilisations and the one-off Me & My Penis, which comes from the same team behind 100 Vaginas and features a diverse cast of men who discuss what masculinity means to them. The company rolled out its new format from New Zealand, Man Enough, during MIPCOM. And, as it looks ahead, it hopes to ramp up production on new projects when and where possible. "We are lining up several productions in territories where the COVID recovery is more advanced, and we are also working on some major international co-productions, especially across Asia," says Armston-Clarke. "Watch this space!"