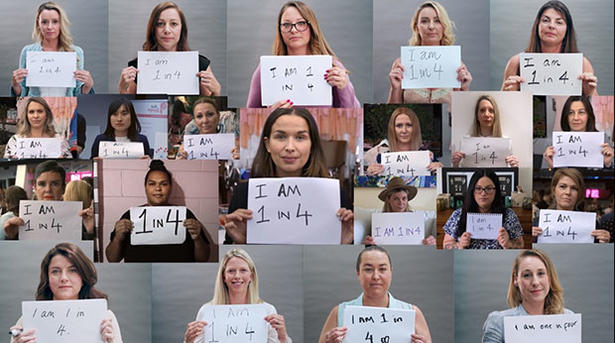 TVF International is bringing to the international market Misunderstandings of Miscarriage, a documentary film from actress and filmmaker Tahyna MacManus (X-Men Origins: Wolverine), Neon Jane and THIS. Film Studio.
The doc captures the emotional four-year journey through pregnancy, birth and multiple miscarriages of MacManus and her husband Tristan MacManus (Strictly Come Dancing, Dancing with the Stars) as they come to terms with their own loss and search for answers and support. Misunderstandings of Miscarriage debuted on Stan in Australia last month during Pregnancy and Infant Loss Awareness Month.
In Misunderstandings of Miscarriage, MacManus connects with fellow actresses Claire Holt, Teresa Palmer and Deborra-Lee Furness, as well as with women from across Australia to better understand and normalize the experience of miscarriage. The film is a call to action to overcome the stigma and to ensure women no longer have to suffer in silence.
The documentary coincides with the passing of a new bill through the New Zealand parliament which will entitle women and partners suffering early pregnancy loss with three days paid leave. Misunderstandings of Miscarriage has been supported by the Pink Elephants Support Network, advocates for policy change in the workplace, and as a direct result of the film, Virtus Health Australia and M&C SAATCHI Australia have come out as the first companies to have changed their bereavement leave policies.
Tahyna MacManus, actress, filmmaker and co-founder of Neon Jane Productions, said: "After experiencing my second miscarriage I was devastated, lost, and angry. Despite having an incredibly supportive network of family and friends around me, I felt terribly alone. By sharing what I once considered to be my greatest shame, I discovered a way to heal and honor my loss. I also realized I wasn't alone. There are so many resilient, courageous women going through the same thing, and I am privileged to be able to share their stories too, in the hope that women no longer feel the need to walk this path alone."
Producer Kelly Tomasich from Neon Jane added: "Through our exploration of the common threads that weave together the loss community, we uncover an inspiring patchwork of real stories from real women. While there is no one-size-fits-all approach to coping through loss, we hope that MuM will be available to anyone who has suffered a miscarriage or is looking to provide support. By providing access to a community of women from all walks of life, who are willing to share their own unique stories, we hope MuM will give a sense of normalcy, understanding, and acceptance to a subject that has been stigmatized for far too long."
Executive producer Michael Lawrence of THIS. Film Studio commented: "Having known and worked with Tahyna for a number of years, this was a very emotional story, yet one which needed to be told. It was indeed an honor to help both Tahyna and Kelly bring this project to life, and start a greater freedom of communication around pregnancy loss, which has already touched so many lives and changed company policies."
Catriona McNeish, head of APAC at TVF International, said: "This film speaks to a movement happening across the world of women speaking out, coming together and demanding better support and greater understanding. It's an incredibly important and moving film which we believe will resonate with audiences, spark conversation and have real, tangible impact around the globe."