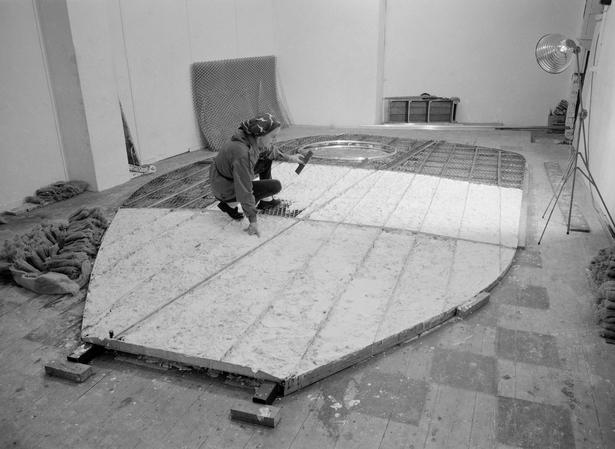 TVF International has closed a host of sales for titles in its catalog with broadcasters across the Benelux territories.
AVROTROS acquired for Close-Up, its biography slot, the Unity House Productions documentary Hepworth. A study of British sculptor Barbara Hepworth, it combines commentary from artists and curators with previously unseen footage to trace her life across decades.
NTR picked up the documentary Indian Space Dreams, produced by Sequoia Films. The doc, filmed over the course of five years, gives audiences access to the Indian Space Mission and insight into the cultural significance of the project, as scientists in Mumbai attempt to launch the nation's first astronomical satellite on a fraction of NASA's budget.
NPO MAX acquired travel titles Hidden Villages and Hidden Coastal Villages, which both follow Dame Penelope Keith as she explores rural areas and coastlines across Britain. RTL Netherlands licensed Burning Bright's Me and My Penis, which follows a photographer's attempts to help men re-examine definitions of masculinity and topics like homophobia and infertility. The network also picked up music biography David Foster: Off the Record.
Talpa Network picked up Animo's investigative specials Is Monogamy Dead? and Dating a Sugar Daddy, hosted by Vogue Williams.
In Belgium, VRT licensed Tern TV's Inside the Zoo. Additionally, the pubcaster picked up the blue-chip special Great Barrier Reef: A Living Treasure, narrated by Russell Crowe. The series was also acquired by National Geographic for the Netherlands. Commercial broadcaster SBS Belgium secured the rights to Tern TV's Inside the Children's Hospital, which is narrated by David Tennant.
In French-speaking Europe, Belgian Francophone network RTBF acquired Arrow Media's exposé The Boeing 737 Max: What Went Wrong, and RTL-TVI picked up How to Raise a Super Baby for Tout S'Explique.