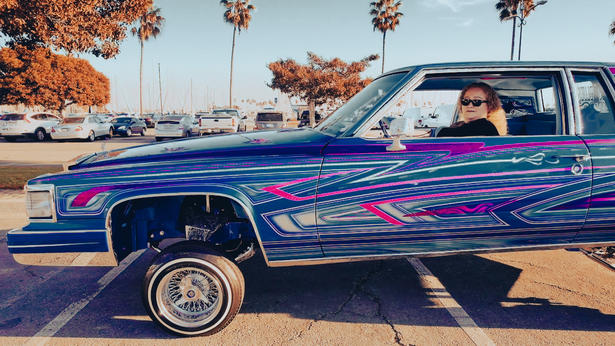 UK-based factual distributer TVF International has announced a number of promotions within its sales and acquisitions leadership team.
The reshuffle sees Lindsey Ayotte advanced to company director, working with US production and broadcast partners, plus overseeing UK sales.
Poppy McAlister has been promoted to head of sales and acquisitions lead and will work with UK, Scandinavian and French producers, while Serafina Pang has moved up to sales manager with responsibility for pan-Asia sales.
Meanwhile, TVFI has launched its Mipcom slate with more than 130 hours of content.
Its science roster includes Super Telescope (1×60'), Windfall Films' production for the BBC in the UK that tells the story behind NASA's US$10bn James Webb telescope.
Decarbonise (1×52') is made by SWR in Germany and is about carbon capture projects, while Killer Asteroid: Defending Earth (1×50') and Atlas of a Changing Earth (1×50') round out the science slate.
In wildlife and environment, The Secret Life of Seals (1×52') is from Sweden's SVT, anti-poaching series The Last Defenders (3×48') is made by Peddling Pictures, The Mass Extinction (2×48') explores Asian species under threat and One Year in the Gardens (2×48') visits Singapore's Botanic Gardens.
In history, Salme: Ancient Viking Burial Ships (2×52') is from Estonian pubcaster ERR, The Long Road to War (2×52') revisits events leading up to the First World War and Era of Library (2×50') details how societies have preserved or destroyed books over the centuries.
Among the indie's current affairs line-up are Looted (2×48'), about precious artefacts and made by Make Waves Media for Singapore news channel CAN, and From North Korea with Love (1×48'), about celebrity defectors, produced by Mediacorps in Singapore.
Finally, in factual, TVFI will shop The World's Greatest Sporting Arenas (3×60'), a co-commission from the BBC, TG4 and LIC, plus automobile series Garage Dreams (26×26'), made by Broken Arrow and Journey Media. SupermodelMe: Revolution (10×48') is a modelling contest from Singapore's Refinery Media, while Big Year in Big School (5×47') follows kids in their first year of education and is commissioned by Ireland's Virgin Media One.