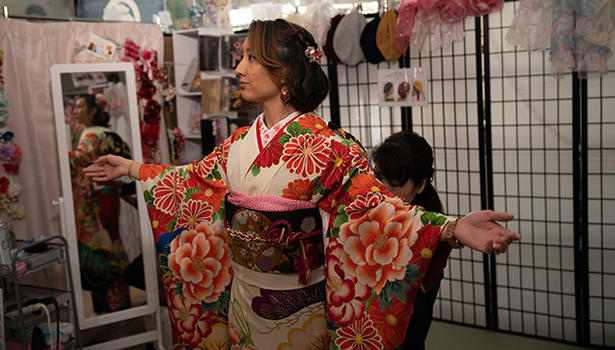 Israeli broadcasters have picked up five programmes from specialist factual distributor TVF International (TVFI), including a doc about 1980s artist Keith Haring.
Pay TV channel Yes Docu has taken BBC Studios' Keith Haring: Street Art Boy (1×59') following its local premiere at December's Docaviv Festival. The one-off doc tells the story of the artist and his urban art movement of the 1980s.
The network has also bought Bell Media's David Foster: Off The Record (1×89'), a tribute to the Canadian singer using never-before-seen footage. The feature doc is currently available on Netflix in English-speaking territories.
Pubcaster Kan IPBC has obtained the rights to four-part docuseries Deciphering Japan (4×48'). Originally commissioned by Singapore's Channel NewsAsia, the series examines Japanese attitudes to issues like race and feminism.
Finally, Slutzky Communications has ordered two titles from TVFI.
Me & My Penis (1×48'), commissioned by the UK's Channel 4 from London prodco Burning Bright, aims to increase male mental health awareness by tackling subjects such as infertility and sexual abuse.
Outbreak Onboard (1×48') revisits the beginning of the coronavirus pandemic, when 3,700 passengers on the Diamond Princess cruise ship were locked in with the virus when little was known about it.
TVFI senior sales executive Sam Joyce, who brokered the deals, said: "We've seen a real demand for high-quality one-off documentaries with a strong and singular approach to social issues from broadcasters in Israel. Particularly in demand are films that combine great access with strong artistic and narrative sensibilities, allowing them to work for both festivals and commercial audiences."