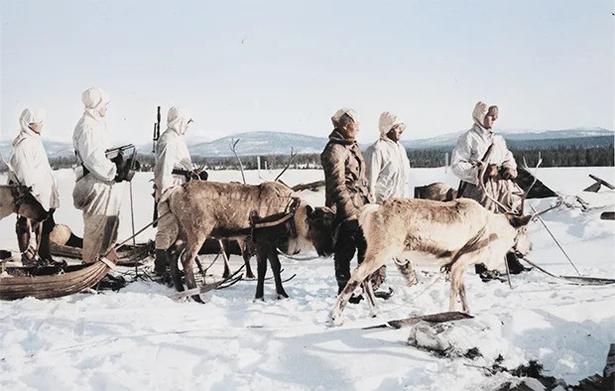 ZDF and RTL in Germany and France's Arte and France TV are among the latest broadcasters in Europe to pick up factual programmes from TVF International.
ZDF has acquired two-part series China's Dragon Emperor, which was commissioned by Smithsonian Channel in the US and South Korea's EBS, while RTL has picked up Great Barrier Reef: A Hidden Treasure for its GEO channel. The Russell Crowe-narrated series was produced by RLJ Entertainment for Nine Network in Australia.
Also in Germany, RTL's news channel n-tv has acquired How China Got Rich, produced by Maya Vision International.
In France, Arte has licensed Beach House Pictures' one-off doc Frontier Sumatra, while France TV has picked up Iceland from Above, South Africa from Above and Wales from Above, all produced by Skyworks.
Meanwhile, Mediawan has bought Animal Planet series Dog's Best Friend, produced by Summerhill Entertainment.
In Belgium, DPG has licensed Protest Productions' current affairs specials Burnout and Everest: A Deadly Ascent, while SBS has picked up Channel 5 in the UK's Santa School and VRT has acquired Channel 4 in the UK's one-off doc Sex, Myths & the Menopause, produced by Finestripe Productions.
VRT also picked up the second instalment of BBC series Inside Edinburgh Zoo and the Channel 4- and Science Channel-commissioned series Lost Pyramids of the Aztecs, produced by Windfall Films.
Lost Pyramids of the Aztecs was also licensed by National Geographic for the Netherlands, as part of a deal for the Benelux region that includes South Africa from Above, Brazil from Above and Untold Arctic Wars, which is a Nordic coproduction by Finland's YLE, Denmark's DR, Sweden's SVT and Norway's NRK.
Also in the Netherlands, RTLZ has licensed seasons three and four of Windfall Films' Super Tunnel.
UK-based distributor TVF International announced the news ahead of its London Screenings event this morning.