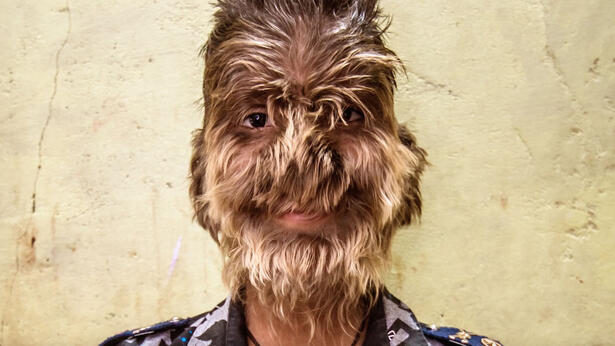 Warner Bros. Discovery (WBD) has extended its deal with TVF International for Unbelievable Me to include six additional regions.
Unbelievable Me shows people who refuse to allow their disabilities to dominate their lives, including an Indian schoolboy who suffers from hypertrichosis or "Werewolf Syndrome" and a teenage amputee who uses bionic arms. WBD's linear channels and discovery+ will air the series in the Nordics, Central and Eastern Europe, Iberia, India, the Middle East and Africa, in addition to the territories previously announced.
WBD already bought the ten-part series for the U.K., Germany, Benelux, Italy, Latin America and Poland.
Unbelievable Me is produced by Future Studios.
"We are delighted that this incredible series is now going to be seen by even more people around the world," said Peter Wyles, director of programs at Future Studios. "Working with Warner Bros. Discovery allows the perfect platform for global audiences to see such wonderful, inspirational characters who refuse to let their conditions get in the way of them leading amazing lives."
"Storytelling is the heart of what we do at Warner Bros. Discovery, and we are thrilled to be bringing these extraordinary people and their stories to our audiences in many more markets," added Andreas Lemos, director of international content at Warner Bros. Discovery. "The series is a fantastic example of programming that really highlights the rich diversity of people's experiences and their ability to overcome adversity, as well as being a great complement to our lineup of medical content."
Poppy McAlister, head of TVF International, said, "We are so pleased to bring this uplifting and important series to discovery+ and WBD network audiences across even more territories around the world. This expansion is testament to the series' incredible success. It has been a real pleasure to partner with both Future Studios and Warner Bros. Discovery on this project to raise awareness of these unique conditions and celebrate individuality."